We have years of experience building and designing decks for customers all over Northern Virginia. Trex TM decking is the most popular since Trex requires very little maintenance and will last far longer that pressure treated wood. Of course we also build beautiful wooden decks that will also last many years with proper care. We can help you create the outdoor living space of your dreams. We provide free consultation and walk you through the entire process. From deck concept, to deck design to deck installation, we can do it all. Check out the Trex website for inspiration for your next project.
Nova Construction Pro is here to help you make the best decisions possible from start to finish. One of the first things to consider is the orientation of your deck.
The direction the back of your home faces is largely important in determining how much sun and shade the deck will get throughout the day.
It is important to consider how you will be entering and exiting your deck as well as how you will navigate around the deck and what features you will want . You want to make sure your dining set, grill, firepit, etc., isn't going to affect the stair traffic and or the traffic from the house.
You will want to think about how the space will be used, for dining? Plan for about 120-140 square feet (12×12) for the table and chairs. This space is going to be considered your primary space. Consider the proximity of the dining area to the kitchen inside the home or an outdoor kitchen if equipped. An outdoor kitchen or grill is always a great addition to deck but placement of those items is also crucial.
Other options to consider would be maybe adding some sort of water diversion or drainage system to create a dry space under the deck for those rainy days or you could even use it for a storage area to store lawn equipment or even furniture when not in use. Of course, you could also add a roof and a screens rooms to a deck to add more space that can be used throughout the seasons.
North facing decks are even more tricky because they won't get much sun all day especially in winter. Not for everyone though! Some people will enjoy the all-day shade. Another thing to consider are traffic patterns.
Railings are a must in the design and can be made from anything such as pressure treated pine to vinyl, iron, aluminum, steel and glass.
Finally we will talk about budget, obviously this is a large part in the design so allow our us to walk you through what the features will cost and also what compromises in size, features and materials can be made to help you stay within the budget that you and your family have in mind for the project. A deck project can be a substantial investment and so have list of features you desire to share so that your design can accommodate them.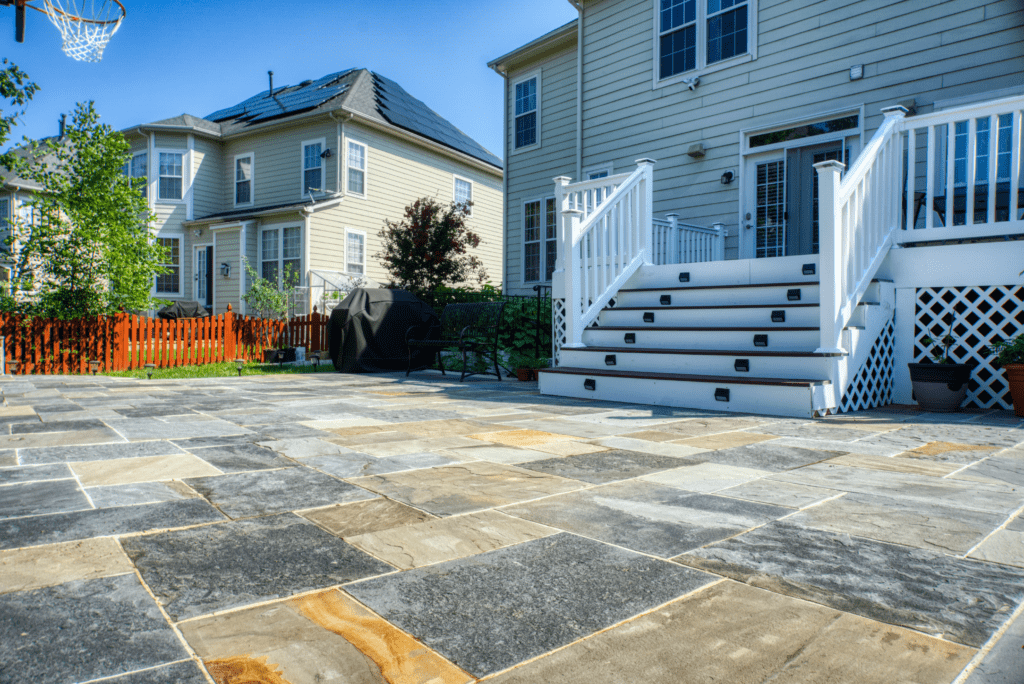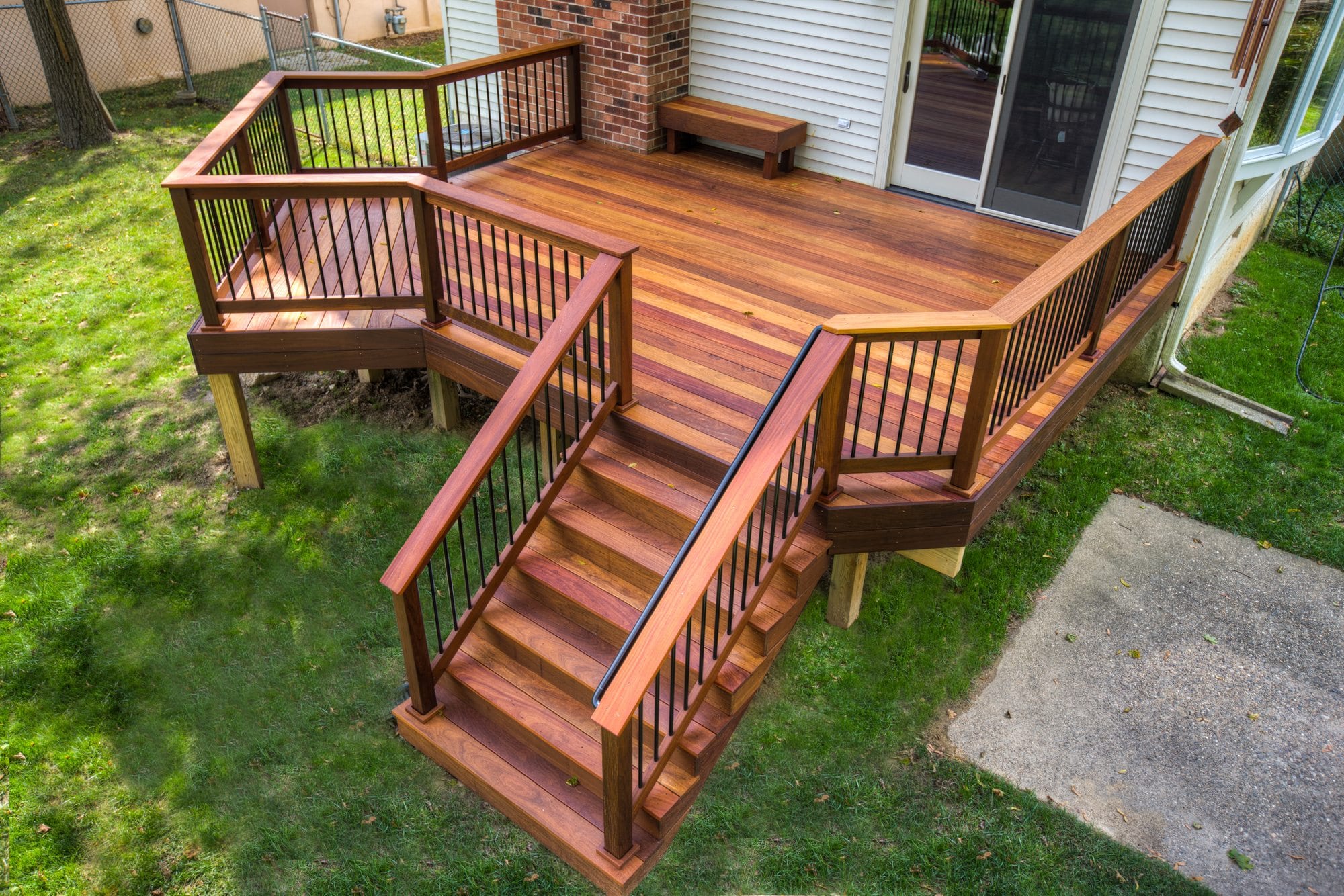 Having a custom deck can enhance your outdoor living space and let you enjoy your yard to the fullest. Your deck needs to be built with the best quality materials like Trex decking. It will save you money in the future as its very easy to matain.
At Nova Construction Pro, we are highly experience deck builders and can help you create your ideal deck design.  We have a wide range of colors to choose from if you prefer to take charge of the design process. Our experts prefer to use composite Trex decking, due to its reliability and durability; it also looks just like wood. Schedule your free consultation today.
Looking for a quality Contractor?