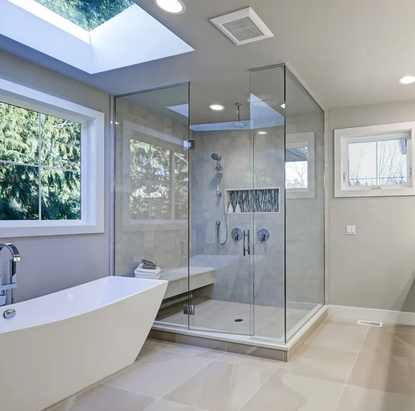 How to Determine a Budget for Your Northern Virginia Home Remodel
What's the first thing you do before beginning any home remodeling project? Make a plan, of course! You need to determine your ultimate goal. Does your Nova construction project involve hiring basement remodeling contractors to create the perfect man cave, or maybe you are restoring your Arts and Crafts home to its former period condition. 
Whatever you hope to do, having a plan for what you want the finished product to look like will determine materials, design, and budget. Decisions will become easier, too, as you'll have a blueprint for the entire project.
Once you've defined your plan, it's time to consider how much money you want to spend and if you can accomplish your ultimate goal within the parameters of your budget. Before you decide to finance your remodeling project or hire a home remodeling company, consider some of the issues that may affect how much you can spend.
How long do you plan on staying in the home?
Are you only planning on staying in your home for a few more years? If so, it might make sense to go with a smaller remodeling project, such as building a new deck, that doesn't require a lot of financing or time. However, if you plan on staying decades longer, a larger project might be a great bet for adding significant value to your investment.
What are the values of comparable homes in your area?
Check out the homes in your neighborhood if improving the resale value of your home is one of your goals. However, adding too much resale value so it is prohibitively expensive might mean it stays locked on the market longer. So, in this case, you will want to reduce the size of your project. Talk to your real estate agent about your neighborhood, the details of your home, and your planned project to decide whether the project makes sense. Remember that required home improvements, such as a trusty new roof or a rock-solid foundation, are must-haves to help your home retain its value.
Can you afford it?
Can you afford the financing necessary to complete the project? Can you afford the utility, insurance and maintenance costs if you are adding to the living space of your home? Don't forget that these costs will also rise if you complete a large-scale project. The best Northern Virginia contractors offer stellar reviews, a top rating from the BBB, guaranteed customer satisfaction, and financing to help people achieve their dream home. Look for a whole home remodeling company that can complete renovations with the expertise you're looking for.
Your home is the ultimate investment, and it is where your life will unfold. If you can, bolster this valuable acquisition with beautiful and functional upgrades. Once you've prepared a budget for your home remodel in Northern Virginia, reach out to us to plan for your project. We're here to help!
Skip to content