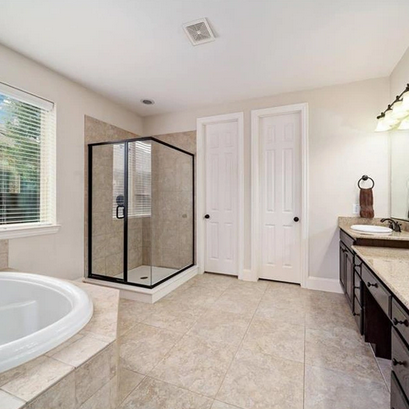 How to Make Your Home Work for You
Many Northern Virginians will be enjoying more time at home with family and friends over the holidays. The extra quality time with family is wonderful, and the extra quality time with your beloved home is pretty great, too. Perhaps you're thinking of ways to update your NOVA home to get even more out of your most important investment. If so, you are reimagining spare rooms, or even spare nooks and corners, in your home.
If you are retiring soon and planning to "age in place," now is a great time to make some transformations using accessible design. So, take accessibility into account when dreaming of upgrades for your home. Some ideas for accessible design include creating wider doorways and installing grab bars. Don't forget lighting — dimmers add a simple way to control lighting for people with changing eyesight. The Nova Construction Pro team can transform your home with custom-built ramps and retrofitting bathrooms and hallways for better access according to ADA guidelines. We are also registered with the Veterans Administration for grant work. For example, we have a project in approval from the VA for a Vietnam Vet who lost both legs.
Another way to rethink your home is to consider the possibilities of a whole new space in your house. You could create a library, office, craft room, etc. Or, you could turn the room into a guest room, or even a playroom for your kids or grandkids.
One room Northern Virginia homeowners are rethinking is the kitchen. Older homes sometimes have a built-in desk nook for running the household or doing homework. If you don't use this space, you could transform it into a wet bar for entertaining.
And consider the bathroom, too. If your kids are grown and have moved away, you could turn their old bathroom into an in-home spa getaway for yourself or simply a guest bathroom.
Even though you may feel that a redesign will erase some memories, think about it this way: You are making the space to make brand new memories for you and your family. Please get in touch with a trusted Northern Virginia contractor for a personalized redesign to suit your own family and home.
Skip to content